There are few hairstyles as timeless and elegant as the French twist; the updo most famously worn by Audrey Hepburn in Breakfast at Tiffany's truly has iconic status. That said, sometimes even the classics can benefit from a little updating, right? Of course, they can. That's why we turned to our pal and hair guru, Erin Ryser, to give this wedding-worthy style a refresh.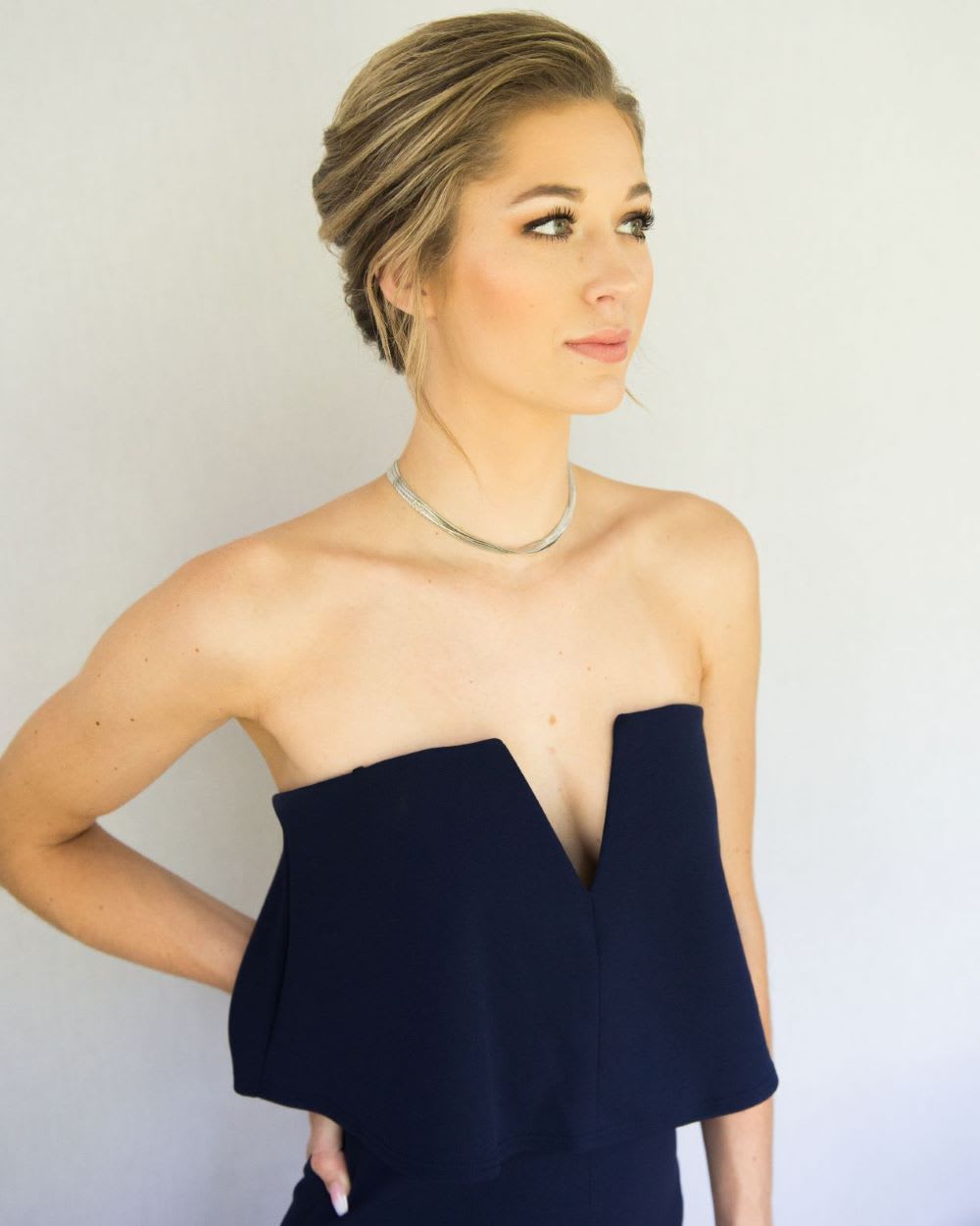 Traditionally, a French twist updo is sleek and polished–which can sometimes come off as fussy or old-fashioned. By adding a bit of texture and keeping it looser and undone, Ryser gives the standard twist a modern spin: It's still chic and elegant, just with a little extra sexy.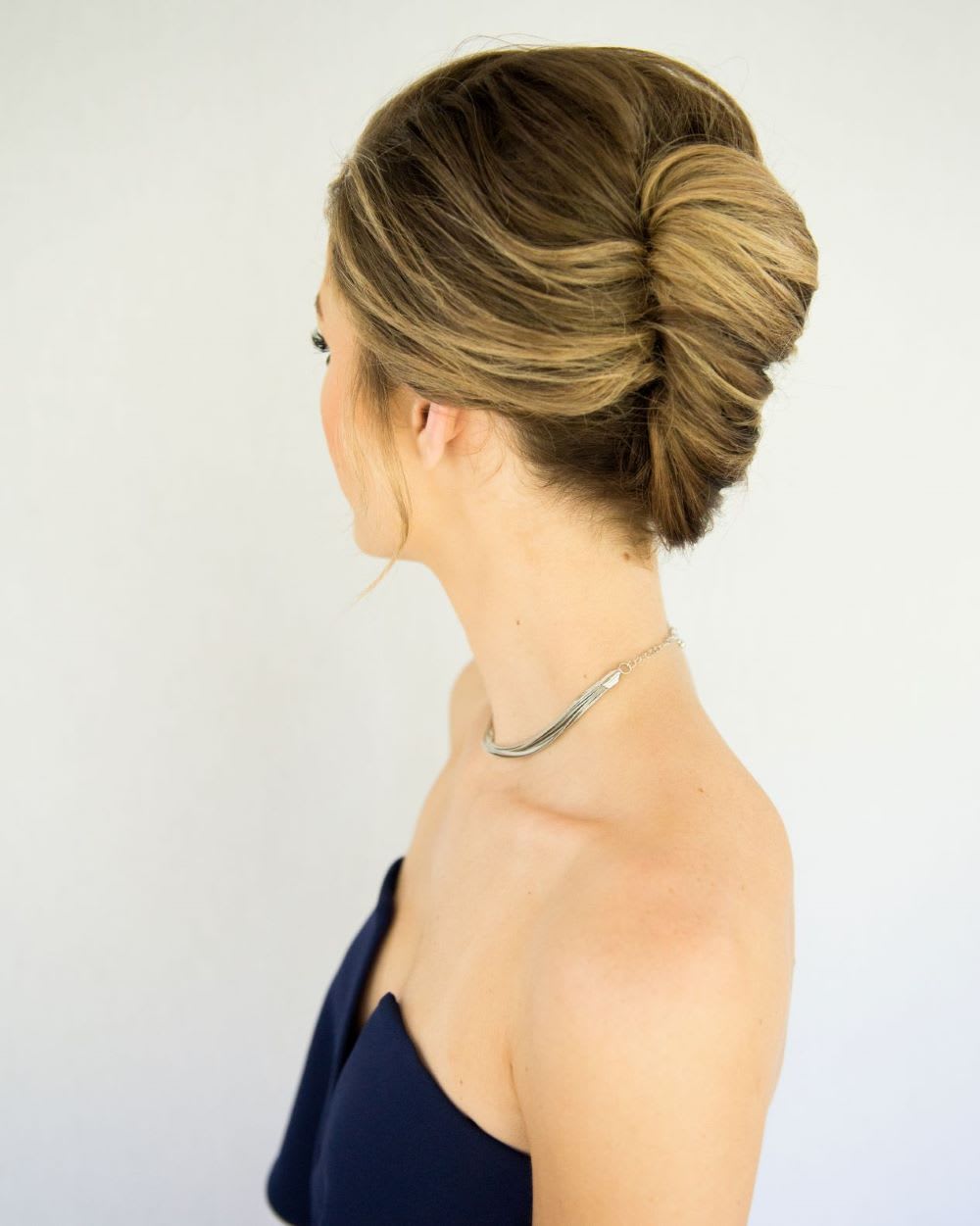 We're thinking this 'messy' French twist is pretty perfect wedding-hair inspiration, whether you're the bride or a guest. Want to see how it's done? Follow the French twist step-by-step ahead–and check out the full hair tutorial video on our Instagram.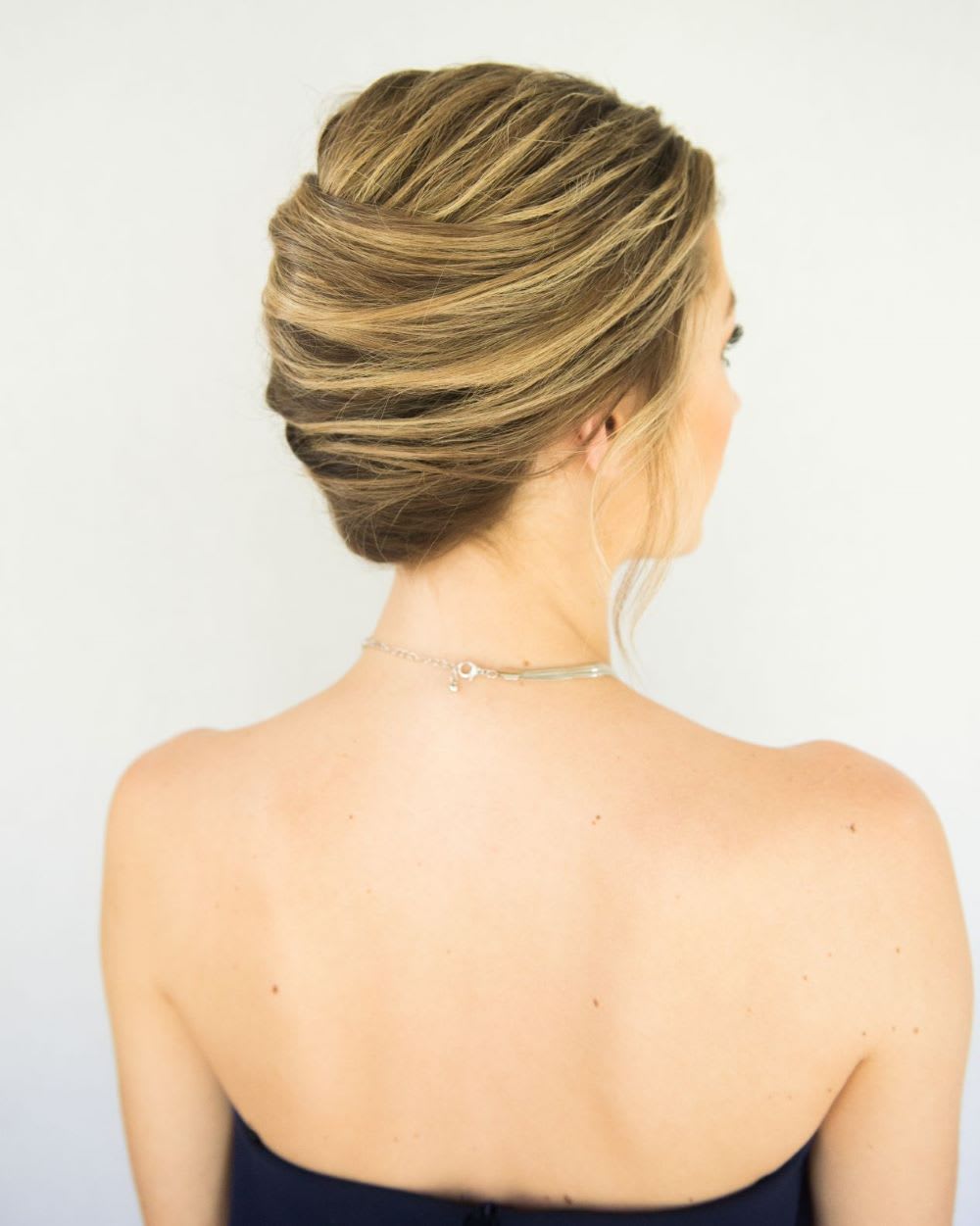 French Twist Updo Tutorial Steps:
Tease roots of the hair at the crown, then smooth over top to hide tease.
Run fingers through the hair as you apply medium hold spray.
Smooth and gather hair at the crown, pinch to center, and pin in both directions, pull on the hair for texture.
Pull hair from one side across the back and secure with pins in an upward direction.
Tease the rest of the hair, smooth, exposed side, and roll into a twist.
Secure with pins pointing upward and crisscrossing from the side.